An Island trip to remember
Dear Big Blue,
I'm writing to say a huge thank you for our spectacular day out on Spanish Fly last month. From the moment we arrived at Big Blue in Vilanculos to the moment we returned, our day far exceeded our expectations.
After selecting our snorkeling equipment and life jackets for the children, we boarded the boat and set off for the islands. We made a stop on Benguerra Island for the kids to let off some steam and for us all to have a quick swim – the stunning beach there was ours alone and the crystal clear waters refreshing after the 40 minute crossing.
We boarded the boat again and our wonderful skipper, Antonio, took us past the "washing machine" to the north coast of Bazaruto Island where he put out the rods. Meanwhile the kids spotted a turtle on the surface of the ocean which they loved to see! Right away all lines started whizzing out and we all tried our hand at reeling in three large tuna fish which Antonio expertly dispatched into the storage bins aboard.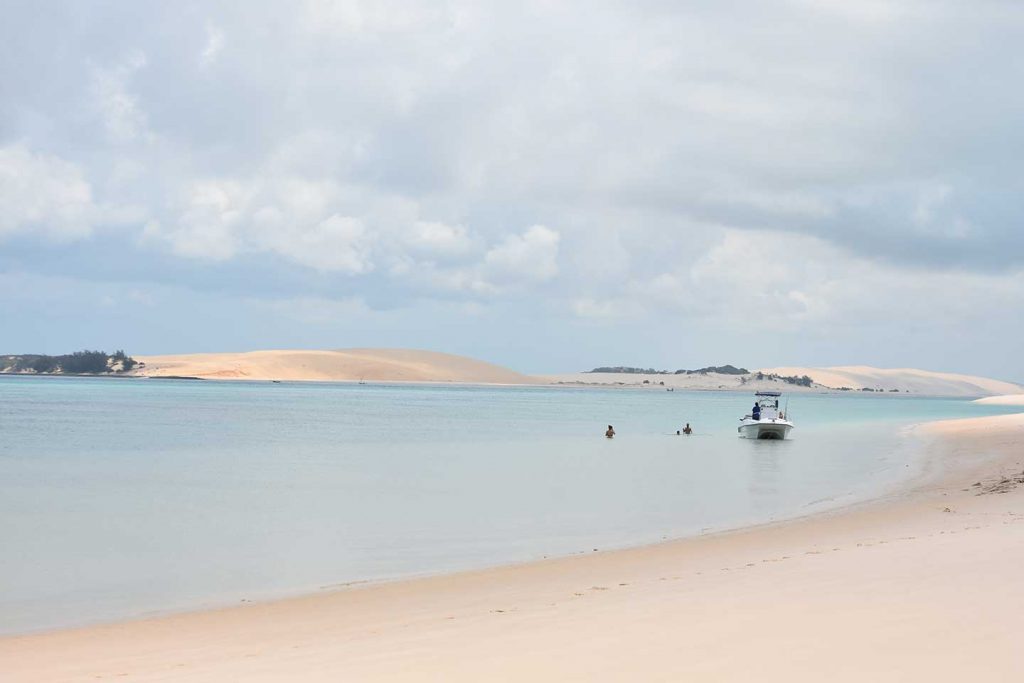 As we set off for the reef we were treated to a pod of Spinner dolphins bow-riding and swimming right under the boat – the children and adults were thrilled! A short sail away and we donned masks and fins for a spot of snorkeling at Two Mile Reef. Clear water, lots of colourful fish and corals kept everyone entertained until it was time to head to Bazaruto for lunch. Just before mooring, Antonio spotted  one of the rare and elusive dugongs – a real treat and an amazing experience for us all.
We lazed in the shade, thoughtfully put up by Antonio, and enjoyed our lunch while the children climbed the dunes and collected pansy shells. We went to the water's edge to see moray eels free swimming to the shore – a truly incredible sight.
All too soon it was time to return to the mainland. Awesome is a word bandied around a lot these days, often without merit, but I can honestly say that our day aboard Spanish Fly with Big Blue was absolutely awesome! We would highly recommend it to any family wanting to really experience the islands and all they have to offer.
Many Thanks,
Jacqueline